DaveMeggett
I just got back from a honeymoon in Belize (awesome place to visit). Before we left I read that there was a casino near our hotel, but I had a hell of a time finding any decent info on it to the point that I suspected it was out of business or defunct. But it's not! It is a very small casino but it is real and they have table games. Here's the lowdown on the Captain Morgan's retreat casino, hopefully this info will be useful for someone.
Hours: 6pm - 2am. Closed Wednesdays. I heard that it was closed in September for the rainy season but unable to confirm that. I was there in November 2015, which is considered offseason for tourism.
Drinks are free if you are playing games. When I went there were very few other customers, anywhere from 0-8 others at any given time during my 5 hour session from 7-midnight on a Friday night. So, the drinks were very quick (and strong), I learned the hard way. The red wine was refrigerated, which my wife didn't appreciate, but this seems to be the case in other Belize spots as well. Smoking is allowed and might have been more bothersome if there were more people in the casino.
Games: Slots (maybe 20 machines), 1 roullette wheel, 2 poker tables and 2 blackjack tables.
Poker is ONLY on Thursday nights. 1-2 NL holdem. Min buyin 50 max 200. Not sure about the rake. There are only 2 tables. They need a minimum of 5 people and depending on the time of year they might not reach that. Apparently Antonio Esfandieri showed up once and they had a 2 table tournament that night (he won.)
Roullette: I didn't play (nobody did) so not sure on the particulars, I'm pretty sure it was a double zero wheel.
Blackjack: The rules aren't great but given that this is the only show in town it could have been much worse. I believe the house edge is 0.55% based on the calculator.
You can buy in with USD or Belize currency (which is pegged at 50 cents to the USD), but the chips are in USD denominations. They keep track of the currency you use to buy in and will pay you back in that currency, so you can't use the casino to swap your Belize money back to USD on your way out of town.
Min bet: $5 USD
Max bet: pretty sure it's $100 but there's a small chance it was $200
6 deck shoe, the cut card is placed a full three decks in.
Blackjack pays 3-2.
Dealer stands on all 17s.
Resplit to 3 hands max.
Double down on any two cards
Double after split
Dealer does NOT peak for blackjack (in fact does not deal his second card until after all of the hands have been played) and you will lose all of your bets if dealer has BJ. I drunkenly argued that if you get a 21 when dealer is showing a 10 you should at least push vs a dealer blackjack to make things a little more fair but this was not well received by the dealer.
No surrender
I do not believe re-splitting aces is allowed but it didn't come up so I can't say for sure.
That's pretty much it. 2 of the 3 blackjack dealers were very friendly, the other one not so much. There is a bar and some limited food options, as I said the drinks were very quick and free and plentiful. We were able to order pizza which was frozen but delicious, I think it ran about $11 USD. It was nice to be able to play Blackjack at $5 a hand (in the US $10 is about the lowest I've played) so for a $100 buy-in i was able to hang around for several hours and even turn a small profit.
There are also at least two other casinos in mainland Belize, one in Belize City and one in San Ignacio but I didn't visit either of them so I can't comment. But the country is very small so you could probably hit all three without too much trouble.
Ambergris Caye Casino Resorts: Find 1075 traveller reviews, candid photos and the top ranked casino resorts in Ambergris Caye on Tripadvisor.
Best Casino Hotels in Ambergris Caye on Tripadvisor: Find 1,177 traveller reviews, 1,374 candid photos, and prices for casino hotels in Ambergris Caye, Belize.
Texas holdem poker free games. Well, you should because we have killer Ambergris Caye casino hotels deals. Imagine relaxing in a cushy plush pad, and then sauntering downstairs to win it big at the tables with the cash you saved on your stay. You can live large, without busting your vacay budget. Winner, winner chicken dinner. So, why stay in a casino hotel in Ambergris Caye?
teddys
Did you notice if they took all doubles and splits if the dealer had blackjack?
What kind of rum did they serve?
'Dice, verily, are armed with goads and driving-hooks, deceiving and tormenting, causing grievous woe.' -Rig Veda 10.34.4
RaleighCraps
I have strongly considered a retirement move to Ambergris Caye for the past few years. But I have followed the news there for a few years, and it seems the petty crime is getting worse, and escalating. Once you start getting the armed robberies and shootings, I start to lose interest. And the police force definitely seems to have a hard time with the escalation.
In any event, this is the FIRST time I have ever heard of a casino on the island, or even on the mainland. I can't believe I have not run into this information before. Thanks for posting.
Always borrow money from a pessimist; They don't expect to get paid back ! Be yourself and speak your thoughts. Those who matter won't mind, and those that mind, don't matter!
Ambergris Caye Message Board
GWAE
We were in Belize city in April. Can not imagine living there. It is an entire different world. We saw men in the back of pick up trucks with machine guns. Op did the casino feel safe?
Expect the worst and you will never be disappointed. I AM NOT PART OF GWAE RADIO SHOW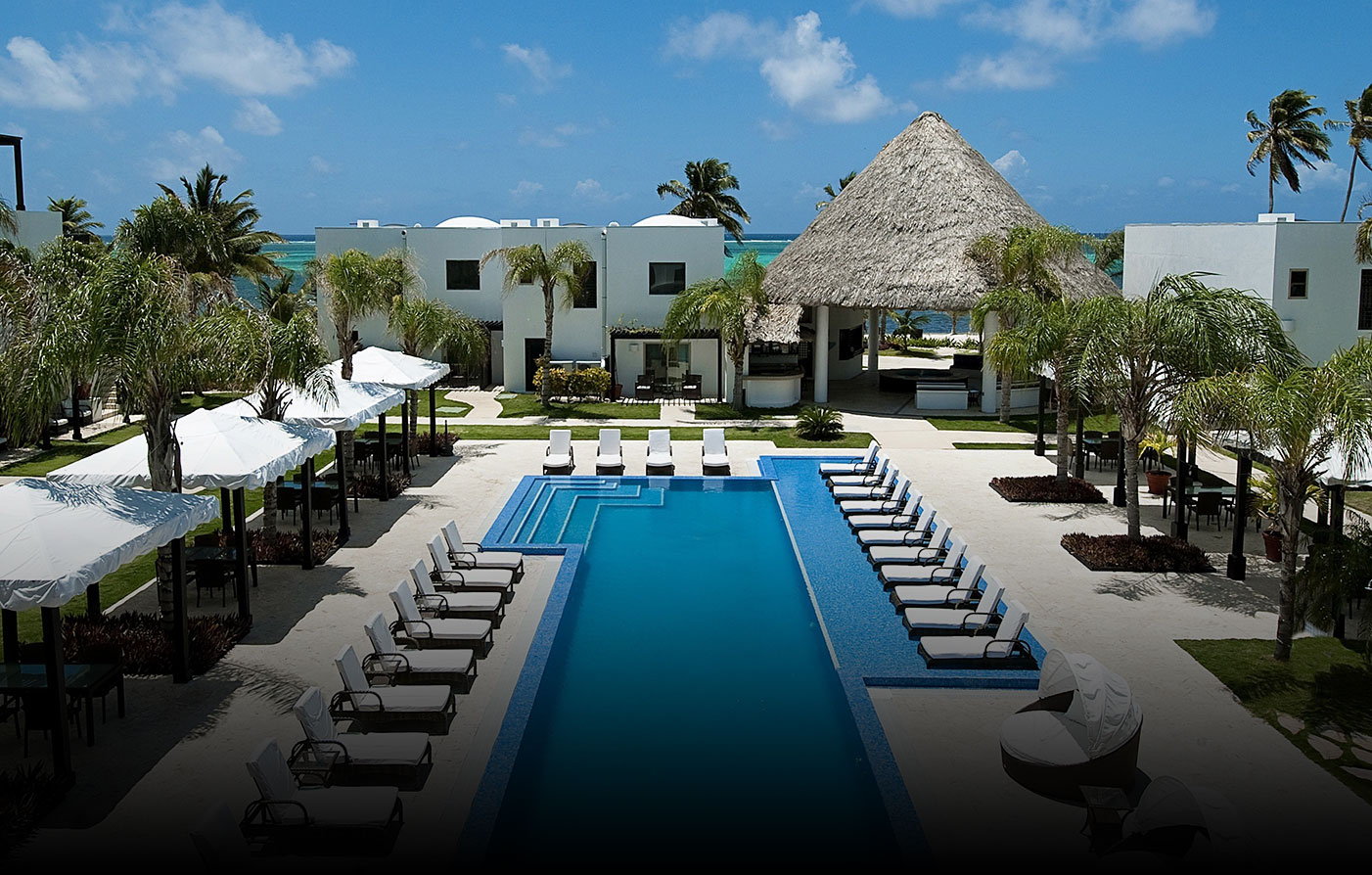 DaveMeggett
First off, I should have been a little more clear in my post about the location of the casino. It is in Ambergris Caye, which is an island off the coast and probably the major tourist destination in Belize. Ambergris Caye has two sections: San Pedro ('town') on the south end, and then resorts area starting north of that. Captain Morgan's Retreat, which is a resort where the casino is located, is 3.5 miles north of town and surrounded by other resorts in both directions. The primary methods of getting there would be water taxi or golf cart.
RaleighCraps and GWAE: I was blissfully unaware of any safety issues on Ambergris Caye before or during my stay there. I definitely heard that Belize City can be dangerous and I was very careful with my vehicle and belongings when I was there (only half a day). But my wife and I felt very safe in the rest of our Belize travels- Belmopan, San Ignacio, Hopkins, and Ambergris Caye. The casino itself felt very safe. The few other patrons were all tourists from what I could tell. It seems to me like an amazing place to retire, my wife and I got jealous every time we met an expat or retiree down there and wondered why we were intentionally committing to the daily slog in the cold northeast US.
DaveMeggett
Teddys: I'm 100% certain that if dealer is showing a 10 and gets a bj that you lose all doubles and splits. Not even sure this situation arose but I asked when I saw that dealer wasn't 'peaking' and letting people split and double in the meantime and that's what they told me. I'm less certain on the rules when dealer shows an ace, this didn't come up much and I never saw anyone buy insurance. I'm assuming it's the same as with a 10 showing: the dealer wouldn't deal his second card until all hands have been played, and you'd lose all bets with dealer bj unless you have bj and push, and that if you took insurance you'd be paid 2-1 on that insurance bet only and lose all other bets.
They claimed to serve Traveller's One Barrel which is by far the most popular rum in Belize. But, I certainly wouldn't put it past them (or many American casinos or bars) to put something cheaper in the bottles.
Ayecarumba
Was this the place the McAffee guy was hiding out to evade extradition to the US?
Simplicity is the ultimate sophistication - Leonardo da Vinci
GWAE
It is amazing the life people live down there. We did an excursion off the ship through cavetubing.bz they took us cave tubing about an hour inland from the port. The driver took us though some of the small villages to show us how they lived. Showed us the 1 room school houses, the outhouses. I used to live near some amish and the amish live very well compared to these people.
The driver said he made pretty decent money but he took a 3 hour bus ride to the port every day. Worked 6 or 7 hours and took a 3 hour bus ride back home.
Fun fact that I learned down there. Belize is the only country in central America that has a national language of English.
Expect the worst and you will never be disappointed. I AM NOT PART OF GWAE RADIO SHOW
GWAE
Was this the place the McAffee guy was hiding out to evade extradition to the US?
It was where he supposedly did the crime. He is back in the US last I heard.
Ambergris Caye Excursions
Expect the worst and you will never be disappointed. I AM NOT PART OF GWAE RADIO SHOW
Casino On Ambergris Caye
Doc
Fun fact that I learned down there. Belize is the only country in central America that has a national language of English.
Casino In Ambergris Caye
Not too surprising for a place that was basically a British colony from the 1700s to 1981.